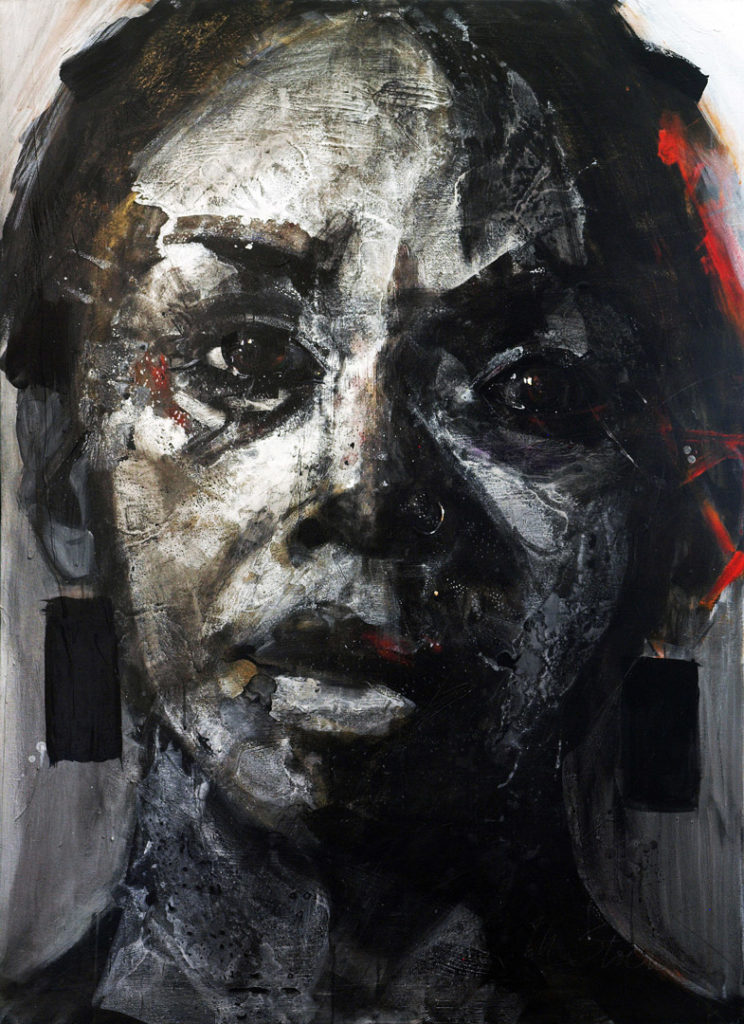 Seven-States Biennial Exhibition
The Museum of the Red River is pleased to be a co-sponsor of the Seven-States Biennial Exhibition, along with the Nesbitt Gallery and the Charles B. Goddard Center. This year's exhibit is made up of 44 paintings, sculptures, prints and other works of art. It features 23 artists from Oklahoma and the six surrounding states. Every two years, artists may submit original works to the competition. An art juror selects winning entries in multiple categories, judges the works and awards cash prizes.
This year's juror was William Cannings, an Associate Professor of Art at Texas Tech University. Cannings received his Master of Fine Arts degree from Syracuse University and a Bachelor of Arts from Virginia Commonwealth University. His works focuses on the effects of compressed air on metal. A review of his work can be found in ART LIES, an international arts journal.
First place was awarded to Colorado-native William Stoehr for his acrylic-on-canvas portrait Thea 4. University of Oklahoma graduate student Mayumi Makino Kiefer's stoneware piece Three Soldiers Repurposed received second place. Third place went to Dan R. Hammett of Dallas, for his stoneware Blue Green Overhead Handle Tripodal Flagon.
The five pieces that received $100 Juror's Choice Awards are: Matt by Traci W. Martin, Cerebral Nature by Stephanie O'Donnell, Citizenship Project by Anh-Thuy Nguyen, Oklahoma Landscape—Before by Liz Roth and Proletariat by Jordan Vinyard.
The Seven-States Biennial was created by Cecil Lee in 2001 to showcase the artistic talent in Oklahoma and adjacent states. Lee began his long teaching career as an instructor of art for the University of Oklahoma in 1959. While there, he helped to create the Bachelor of Fine Arts and Master of Fine Arts Programs during the 1960s. After retiring from OU in 1988, Lee served as Regents' professor of art at USAO for more than two decades. Lee also founded the USAO Art Gallery (renamed the Nesbitt Gallery in 2012) in 1997.
Seven-States Biennial will close March 25 with an artists' reception. [Pictured: Thea 4 by William Stoehr.]